CRO: Infographics
Conversion rate optimization refers to the process of establishing objectives, improving landing pages, testing hypotheses, and verifying outcomes to increase conversion (CRO).
The majority of marketers have trouble turning website visitors into leads. Conversion rates are continuously improving website traffic. It will be completely useless if a proper framework is not used. It will identify the actual problems that need to be solved and the desired outcomes.
Before evaluating results, conversion rate optimization is a difficult process that involves several crucial steps. It includes identifying key performance indicators (KPIs), which are used to track results like downloads, signups, and other metrics.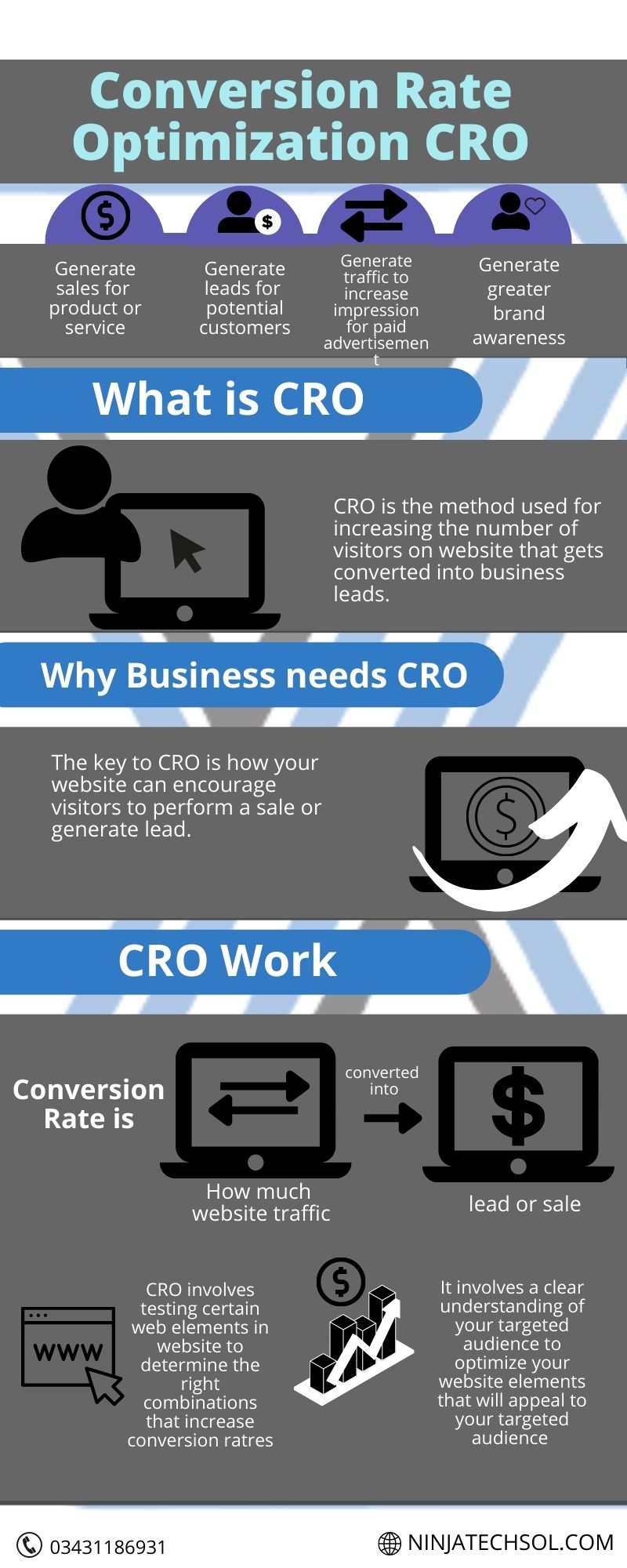 Conversion Testing Steps: