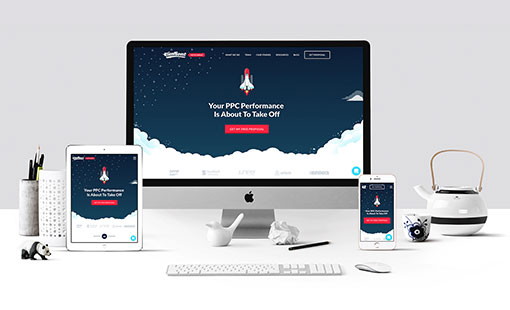 Ninja Tech Sol develops secure, fast, and efficient web applications to help our clients achieve their goals. Our applications work efficiently even for very high traffic, from a static website to a large ecommerce website development.
As we all know, a website plays an important role in the growth of any business. Ninja Tech Sol's main goal is to provide corporeal results to your clients. Our company strives to create the most effective working websites for your clients that are also the most appropriate for your company.
Ninja Tech Sol understands the importance of making a good first impression on your clients. Thanks to its extensive experience and outstanding reputation in web development. We make every effort to create the best possible look for your virtual office. Taking into consideration your purpose, we put together the accurate combination of aesthetics to grab the visitors' attention. We  make the website friendly as well as useful and finally, assist the visitors and our clients to generate profitable activities.
Everyone wants to build a professional website with the best website development company in US, Canada, Australia, and Uk: right now. No business is without a website that is designed and set up to appear in the Google search engine, which is one of the first tools customers use to find information or a service. The goal is to create a successful website that will rank first in Google's search results.
Our Website Design Process
Discover:
First, we talk about your goals with you or your team, figure out who your target audiences are, analyses your brand, evaluate your competition, and refine your market position. Learn about the types of customers you want to attract, which competitors keep you up at night. What makes your business stand out. Include stakeholders from across your organization to get to know your business inside and out.
Design:
Once you have defined your marketing challenges and objectives. We begin the exploration of visual concepts and designs with a personality and style that support your brand. Designers and project managers then work with your team to create a design solution that is meets your specific requirements.
Deliver:
We develop tactical marketing pieces to launch your design across all appropriate media in the final phase of the process. The visual concept can be used in a variety of ways, including your website, email, web banners, collateral, direct mail, advertising, and more. We create templates for each type of marketing piece—and make sure you have someone to turn to when technical and creative issues arise. Whether an online marketing firm develops your marketing pieces or you create everything in-house.